Rates
Water well drilling , Alberta Water Wells
---
WaterFind is committed to offering affordable ways to find well water and we have been able to maintain standard rates across Alberta and the rest of western Canada. Rates can vary by region due conditions, travel costs, and timelines. The minimum survey involves six sounding sites and, on average, costs less than drilling a single 100-foot test hole water well drilling Saskatchewan, water well drilling Alberta cost.
Book your survey early. Generally, advance notice results in savings of 10% or more. It allows us to schedule and group surveys to minimize travel and lodging costs so we don't need to pass them on to you.
We are based south of Calgary, AB and as such, our timelines to getting to various areas will vary throughout the year. Spring thru fall is steady. Once the early booked spring rush is over we will do monthly loops that range from eastern Ontario and then west to Kamloops including north to up to Williams Lake and Prince George in British Columbia, East to Peace River and Hudson Bay SK. Some of the areas we may only get to once or twice a year. Pre-Book WaterFind services today regardless of whether you are trying to locate groundwater or build an artesian well. It is one of the best ways to avoid or minimize the problems that come with dowsing, witching, divining, and drilling blind water well drilling Manitoba, water well drilling cost.
Call Before You Drill! Book early! Click Here For Pre-Booking! 
If you have additional questions on how to find well water or would like to talk about various topics on how to drill a water well, we are happy to share our knowledge and experiences with you. Call our toll-free number today or send us a note using the form below Alberta Water Wells.
Call Toll Free – 877-388-7388, 
EMAIL: findwellwater@me.com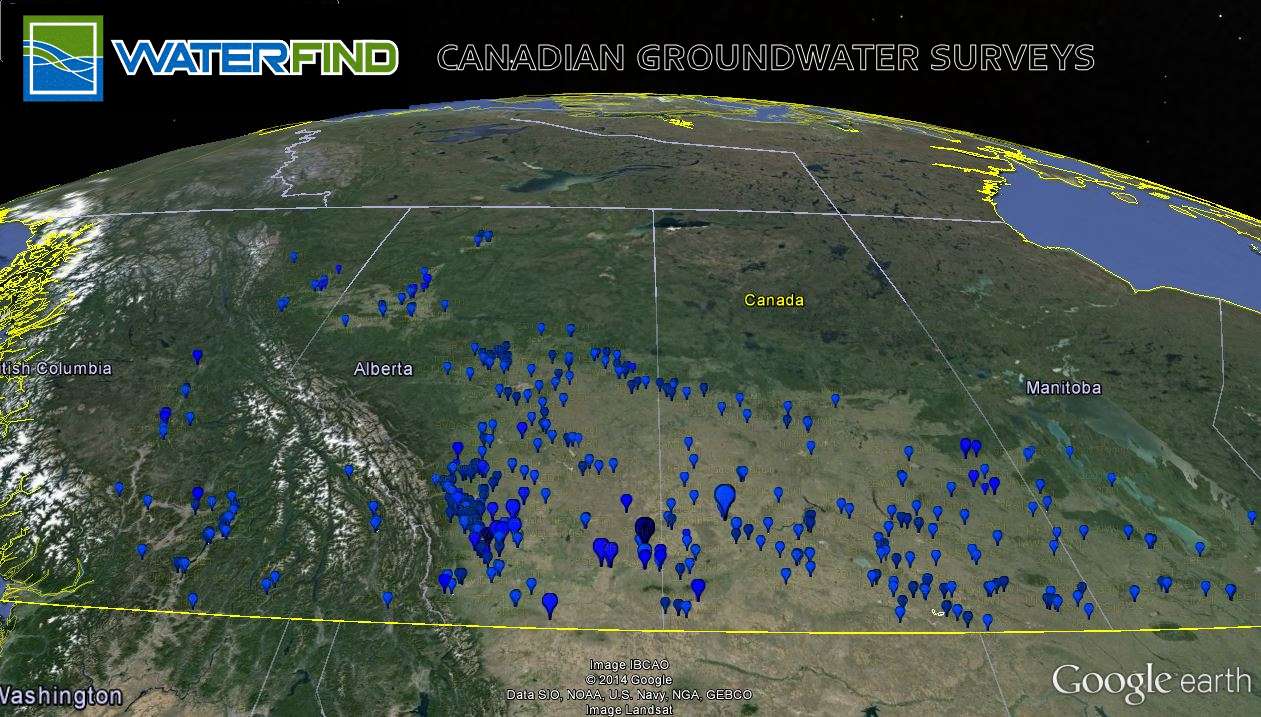 Each marker represents a WaterFind Survey (over 3000 sounding sites in Western Canada alone)